Veggie Lasagna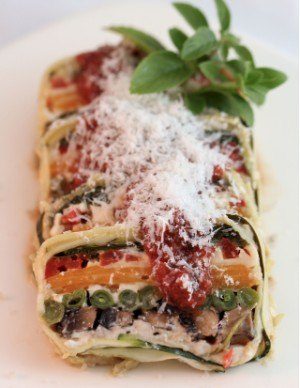 INGREDIENTS ~
2 tablespoons orange zest
1 teaspoon dried chipotle chile flakes
1 teaspoon Light Grey Celtic Sea Salt®
2 ripe avocados, pitted and scooped out
2 teaspoons fresh lime juice
1/2 teaspoon Fine Ground Celtic Sea Salt®
4 slices of sourdough bread, lightly toasted
2 ounces of queso blanco or feta cheese, crumbled
1 tablespoon fresh cilantro, chopped
1 free range egg, sunny side up, optional
---
STEPS ~
Mix in a small bowl the orange zest, chipotle chile flakes and course salt. Massage the three ingredients with your hands to combine and marry them together. Then set aside.
Smash the avocados with the lime juice and fine salt.
Spread on toast slices and top with cheese.
Sprinkle each toast generously with the orange chipotle salt mixture.
Garnish with cilantro.
Serve immediately.

~ Makes 5 servings.


---
Recipe created by Priscilla Horswell from Wisconsin.