Over the years, hundreds of doctors, nutritionists, and chefs have recommended Celtic Sea Salt® and other Selina Naturally products.
Enjoy reading their recommendations. It's truly enlightening.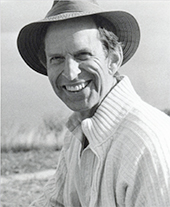 Jacques & Yvette Delangre (Founders of the Celtic Sea Salt® Brand)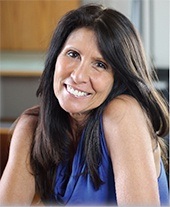 "Being your trusted source of sea salt has been an honor I cherish and take with the utmost responsibility. Thank you for trusting the Celtic Sea Salt® brand for 40 years now, and counting!"
- Selina Delangre (CEO & Owner of the Celtic Sea Salt® Brand)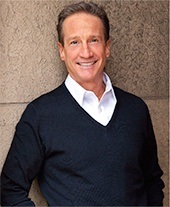 "Personally, I use Celtic Sea Salt® regularly, which is an excellent source of minerals, and will help control blood pressure."
- Dr. Bob Demaria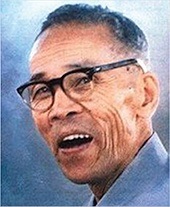 "The minerals that are present in sea salt, when ecologically extracted with manual dexterity and respect for life's laws, are the 84 elements that are originally in the sea. None of these elements are removed from natural Celtic Sea Salt®."
- George Ohsawa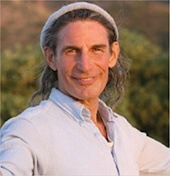 "Celtic Sea Salt® and Himalayan salt are the most energetic and complete salts we have found."
- Dr. Gabriel Cousens M.D.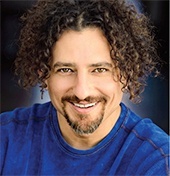 "Add a little Celtic Sea Salt® (not ordinary salt which is a drug)."
- David Wolfe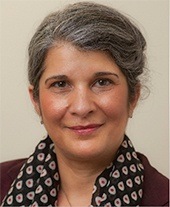 "Many chronic fatigue and adrenally exhausted patients greatly benefit from including the Celtic Sea Salt® in their treatment regime."
- Dr. Shamim Daya M.D.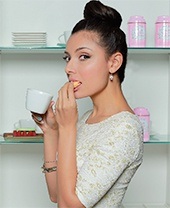 "I just realized that the salt and man I love share the same qualities, they're both raw, wholesome, hearty, and full of sun, nourishment and glory. Every day I feel so blessed to be able to share my life with Celtic Sea Salt® and my hubby, LA Rice."
- Natasha Pestano Rice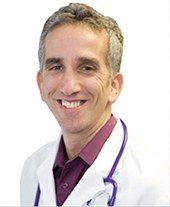 "Using Celtic Sea Salt® gives you a sense of well-being within 2 days. Love the science behind it. Holistic is definitely the way to go!!!"
- Dr. David Brownstein M.D.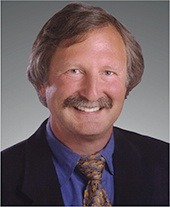 "Increase your water, salt and potassium (e.g., 12 oz V-8 juice and one banana a day) intake ... Celtic Sea Salt® is an excellent form to use."
- Dr. Jacob Teitelbaum M.D.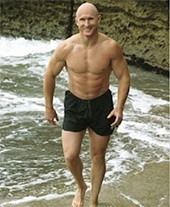 "Celtic: the brand I use — Selina Naturally® Celtic Sea Salt®"
- Paul Chek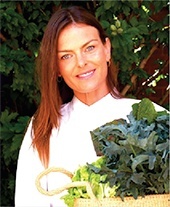 "Celtic Sea Salt®: This pure, naturally moist pale grey sea salt is hand-harvested from Brittany, France and sun-dried using traditional methods that date back 2,000 years. Available in coarse and fine grind for a clean taste and delicate finish."
- Chef Renee Loux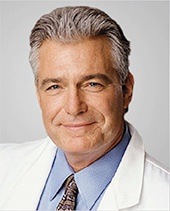 "Most 'sea salts' are imitators, masquerading as the real thing. For superior health and flavor, you must get the genuine article. Try Celtic Sea Salt® for starters."
- Dr. Marcus Laux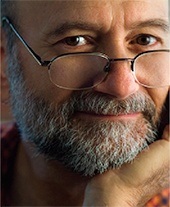 "If you're wondering what type of salt to use for your Master Cleanse salt water flush, we recommend Celtic Sea Salt®."
- Peter Glickman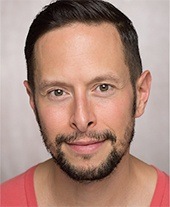 "There's a simple magic trick to bring out the best flavor in my food... and it's as simple as using the right salt. I've been a huge fan of Celtic Sea Salt® for years now. Their dynamic flavors, mineral-rich blends and exotic varietals help to take my cuisine to the next level. It's my #1 salt of choice for all of my culinary endeavors.."
- Jason Wrobel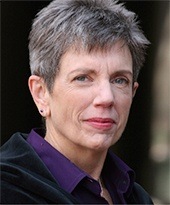 "Celtic Sea Salt® is the whole, unprocessed natural salt I always recommend."
- Dr. Lynne August M.D.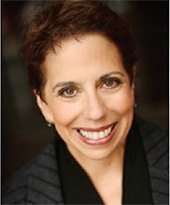 "There are many excellent brands of sea salt, but the source I recommend in my books and elsewhere is Selina Naturally®, purveyors of ingredients of uncommon quality."
- Cynthia Lair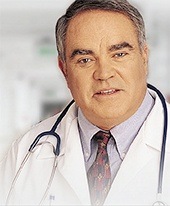 "We strongly encourage all our clients to use Celtic Sea Salt® exclusively for all their cooking, as this is one of the few commercially available salts that still has its full complement of minerals, including valuable zinc."
- Dr. Julian Whitaker M.D.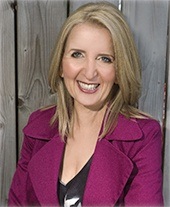 "Salt is an essential part of the human diet because it helps regulate your body's water content. But there is a difference between good salt and bad salt. Refined table salt is something you should try to avoid, but pure, natural Celtic Sea Salt® can be beneficial to your health."
- Gillian McKeith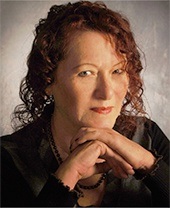 Michele Anna Jordan (Press Democrat columnist, chef, teacher and author of almost 20 books)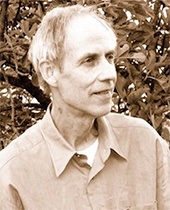 "Good choices to try are Celtic Sea Salt® or Himalayan Pink Sea Salt. You might find yourself."
- Paul Pitchford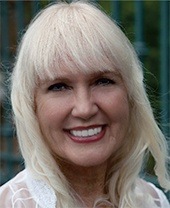 "As a a research, writer, and author of the Ecotarian Diet, I take great pride in offering my readers the most highly well- throughout, researched information possible, which is why I only recommend Celtic Sea Salt®. Like me, Selina takes great pride in bringing to market the most researched, bioavailable, and 'organic' salt for her consumers. That's why I say, 'When you purchase Celtic Sea Salt®, you can rest assured that you are about to consume the salt of all salts'."
- Toni Toney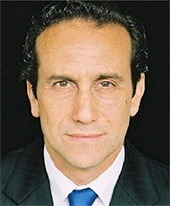 "Always Celtic Sea Salt®."
- Richard Greene (The "Master of Charisma" by the Sunday Times of London. Richard Greene is considered one of the leading communication coaches in the world.)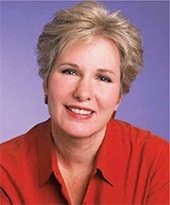 "We recommend the Celtic Sea Salt® brand. It comes from very pure waters."
- Sally Fallon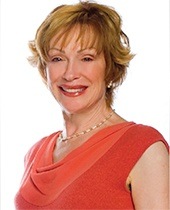 "Hands down, my favorite always comes back to Selina Naturally's Celtic Sea Salt® which I rely upon daily as my 'adrenal tonic' and for cooking!"
- Ann Louise Gittleman, Ph.D., C.N.S.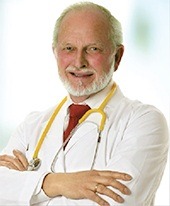 "Celtic Sea Salt® the only salt worthy of your consideration is sea salt from a clean seabed."
- Dr. William Campbell Douglas II M.D.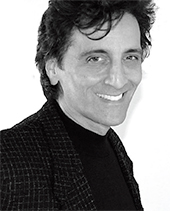 Verne Varona (Captivating and dynamic health educators with a flexible, multi-cultural health perspective on body, mind and spirit.)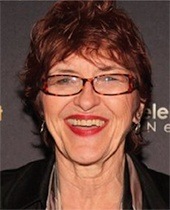 "Everything circles in season & bears fruit in its time."
- Nancy Lee Bentley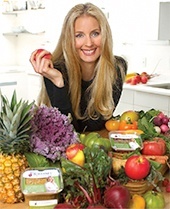 Roxanne Klein (Alchemist, Artist, World-Renowned Chef. Healthful nutrition of raw foods with the lush complexity of five-star dining.)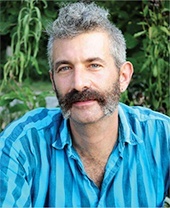 "More natural forms of salt, such as Celtic Sea Salt®, are grey, because they are less refined and contain not sodium chloride alone but a broad range of nutritionally important minerals together as they are found in nature."
- Sandor Katz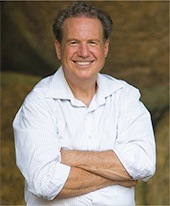 "I personally choose and recommend Selina's Celtic Sea Salt® because of her unwavering integrity. Her research and quality control provides a consistent, delicious, and pure life-enhancing flavor to one of life's most important essentials."
- Dr. Frank King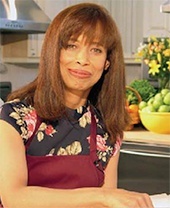 "As a celebrity chef author & show host. I am constantly being bombarded with products to try. None stands out like the Selina Naturally® Celtic Sea Salt® Brand. This is the only salt I use in all my recipes for my books, my TV shows and when preparing food for my celebrity clients."
- Dorit Dyke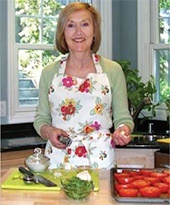 "Meredith McCarty, author Sweet and Natural The Coarse Celtic Sea Salt® is truly stunning. It adds a clean, refined, elegant note to the food, and helps to enhance natural flavor."
- Meredith McCarty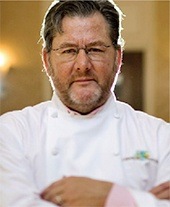 "The coarse Celtic Sea Salt® is truly stunning. It adds a clean, refined, elegant note to the food, and helps to enhance natural flavor. I've had a love affair with this product for over 10 years!"
- Chef Charlie Trotter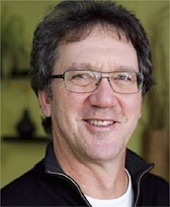 "Those imbalances must be corrected and maintained for the life of the patient. In practical terms, this means following the diet recommended in Nourishing Traditions with its emphasis on traditionally prepared whole foods; the use of mineral-rich Celtic Sea Salt®."
- Dr. Thomas Cowan M.D.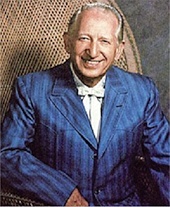 "Sea Salt (Celtic)® is the best form and contains many minerals, like magnesium, calcium, potassium, sodium, chloride, sulfate, phosphate and many other trace minerals. Sea salt does not raise blood pressure and is very health promoting."
- Dr. Bernard Jensen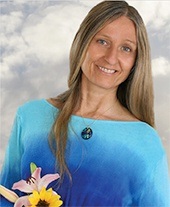 Brigitte Mars (Brigitte Mars is an herbalist and nutritional consultant of Natural Health with over forty years of experience.)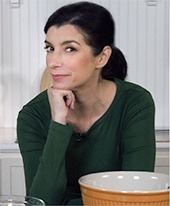 "I use Celtic Sea Salt® in my recipes. If you experiment with different types of salt be sure to adjust the amounts according to your taste."
- Elana Amsterdam

Dr. Richard Anderson (Medical researcher, nutritionist, iridologist, herbalist and founder of Arise & Shine.)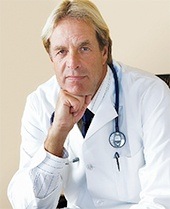 "Celtic Sea Salt® contains a wide variety of minerals and trace elements and is a vitally important part of our diet."
- Dr. Bruce West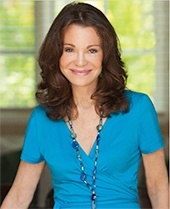 "To receive namerous healthy skin benefits from your daily salt intake pass up the salt shaker and instead use Celtic Sea Salt®, to be pure, chemical-free, and biologically active to give your body the essential minerals that it's craving."
- Donna Gates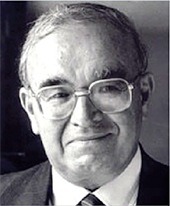 "My salt preference at this time is Celtic Sea Salt®."
- Dr. Batmanghelidj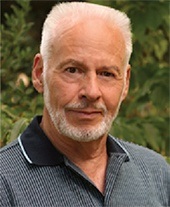 "The adrenals (especially when depleted) need adequate salt. The only salt I would recommend is Celtic Sea Salt®, sold through the Grain and Salt Society."
- Dr. David Tanton
"Himalayan salt and Celtic Sea Salt® don't have bromine, and they are both excellent choices of salt to start incorporating into your diet because they help alkalize your body, regulate your blood sugar and balance blood pressure."
- Holly Davis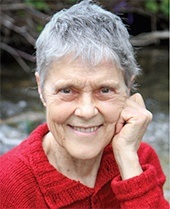 "Rebecca cites the taste test; 'I always had my students taste salt. Many hundreds of students later the results remain consistent. A few grains of commercial slat tastes acrid, metallic and harsh, by contrast, a few grains of hand-processed, Celtic Sea Salt® taste mellow, flavorful and sweetly salty. And that's the taste we're after ... because it means, full of the trace minerals our bodies relish!"
- Rebecca Wood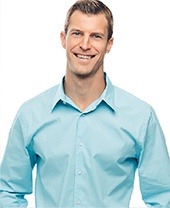 "Natural Celtic Sea Salt® salts are highly beneficial to one's health as they possess many therapeutic qualities."
- Dr. Josh Axe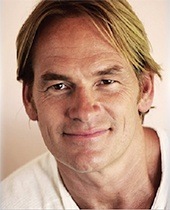 "Unrefined salts, foods, herbs, and spices are medicines — Superfoods — that, when consumed as 'food' or tonic/ tinctures facilitate the body and mind."
- Darin Olien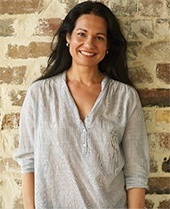 "I use Celtic Sea Salt® in all of my dishes. This high quality salt, harvested from the sea, has a superior flavor that enhances the natural profile of fruits and vegetables while it strengthens the body. Rich in alkalizing minerals, this salt energizes, replenishes electrolytes, fights bacterial infection, and aids digestion."
- Tess Masters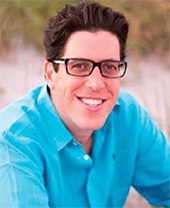 "One of the first 'better living' suggestions I offer to my clients is to switch out processed table salt for Celtic Sea Salt®. These high quality salts, procured from around the world, add not only a real health benefit but also helps make food taste great by adding flavor and depth."
- Dr. Rob Streisfeld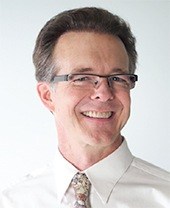 Dr. James Biddle, M.D. (Specialist in internal medicine "Evolving the Standard of Healthcare for All While Empowering You to Enjoy Optimal Health''.)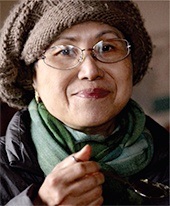 "A few grains of Celtic Sea Salt® actually sweeten food."
- June Lim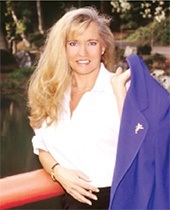 "This brand of sea salt is certified at the site, it is also kosher. Each salt has been inspected and the cream of the crop is selected to bear the name of the Celtic Sea Salt® brand."
- Susan Smith Jones Ph.D.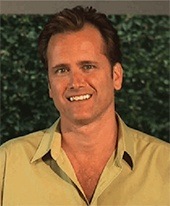 Rod Rotondi (Raw and Vegan Chef, the founder of Leaf Cuisine product lines)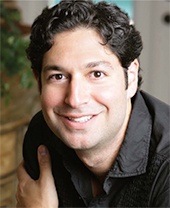 "Celtic Sea Salt® Brand Sea Salts contain a higher percentage of mineral dense natural brine (sea water). This bio-available high moisture content" ...
- Jordan Rubin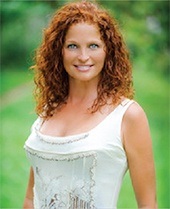 "The better we take care of our body, the better our body takes care of us". By incorporating Celtic Sea Salt® into our daily diet, our body is able to carry the trace minerals to our cells where we are missing vital minerals. Celtic Sea Salt® provides the minerals our body was designed to "FUEL" itself to maintain running condition."
- Lynette Marie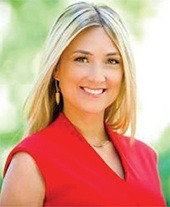 "Salt is not to be underestimated! It is a beautiful pure powerful and helpful mineral that Earth provides us with for healing and for maintaining excellent health. There are so many fun ways to use Celtic Sea Salt."
- Liana Werner-Gray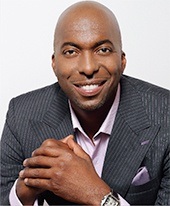 "I love Celtic Sea Salt so much, I don't leave home without it!"
- John Salley (Wellness Advocate – NBA Champion ''Vegan Vine Wine'')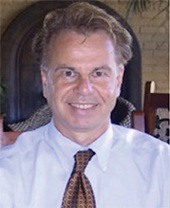 "Celtic Sea Salt® is the only salt I recommend as part of a healthy diet for future parents, pregnant women, and children."
- Dr. Dittman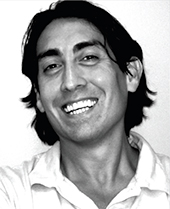 "Unlike fossilized salt, Celtic Sea Salt® is bound to organic (carbon-based) bio-molecules, making it a truly food-like substance, which is to say, an informational delivery system that reproduces the way humans received minerals since time immemorial: through living nourishment."
- Sayer Ji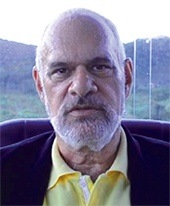 "Celtic Sea Salt® is a good alternative as part of a healthier diet. Recommended use is a half teaspoon per day."
- Dr. Mark Sircus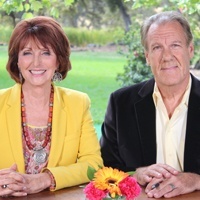 "Selina Naturally Celtic Sea Salt has been a staple in our home for years, we trust Selina to source the best salts in the world. They are not only tasty, but we know we're getting the minerals we need to help keep us healthy."
"We've been recommending Celtic Sea Salt to our television viewers for years and and now we're sharing them with our listeners on our new Healing Quest radio show on iHeart Radio. Thank you Selina for caring so much."
- Judy Brooks and Roy Walkenhorst

Read More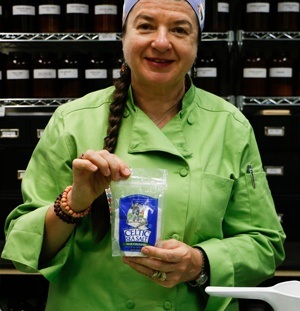 As a faculty member and cooking lab manager at MUIH where we teach our students to use whole foods as medicine, the ingredients that we use in our labs are very important. Discovering the amazing products that Selina Naturals offers their flagship line of salts, the nutrient dense Celtic Sea Salt is one of our star ingredients in our cooking labs. Students experience hands on the amazing benefits of this salt as it is the key ingredient that unlocks the innate flavors of our whole foods. They learn how to use it and as they experience the health benefits when they incorporate it in their own diets, with great confidence they offer it to their clients or those around them. The Celtic Sea Salt is our nutrient and mineral dense salt that we use in all our labs to create magical recipes that supports the whole body and mind.
Eleonora Gafton, MS, CNS,CHHC, LDN
Cooking Lab Manager/Assistant Professor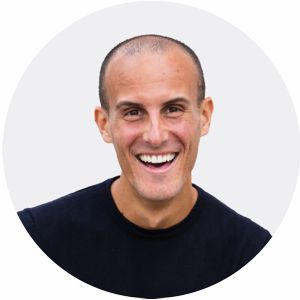 "All of us have in our veins the exact same percentage of salt in our blood that exists in the ocean. Pure, unadulterated salt is essential to life and consuming the right kind like Celtic Sea Salt ® helps us truly be the salt and light of the world. Cheers to your health!"
- Chris Gonzalez, CPA MST CHHC CR (Founder & CEO of Miami Wellness Club ®, Certified Holistic Health Coach, Natural Foods Chef)