The Sea Salt Cookbook
If you wish to purchase this book as an ebook version, you can purchase directly from our Amazon account.
Natural Chef, Carla Delangre is the third generation in the family owned brand Celtic Sea Salt.
Her passion for food and nutrition has guided her career where she studied at Bauman Institute in Berkeley and now creates recipes and cooking segments for her family's business.
Coming up to the 40th anniversary of the Celtic Sea Salt Brand, she was inspired to find a way to give back to the loyal customers who helped make this brand legendary. Over 60 recipes are featured in this cookbook, all created by those passionate about Celtic Sea Salt.
She also included charming stories and pictures from the family's past and the founder, her grandfather, Jacques.
Enjoy the beautiful photos, creative cuisine, science of salt, and charming stories of the sea salt family in the 40th Anniversary Celtic Sea Salt Cookbook.
Contents: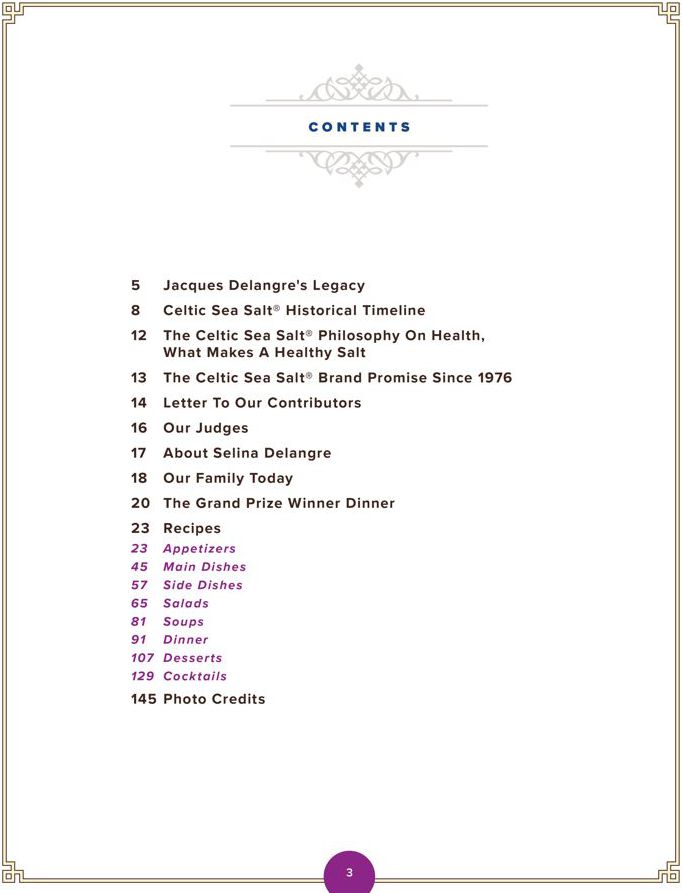 The size of the book is 8x11.
---