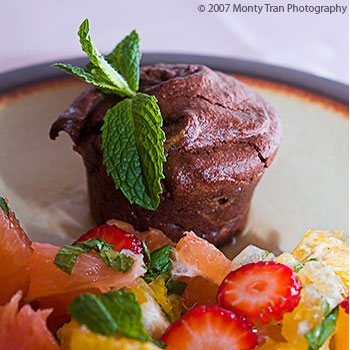 INGREDIENTS ~
¼ cup Coconut Secret Raw Coconut Crystals or Lakanto® All Natural Sweetener
¼ cup water
2 ruby red grapefruits
2 navel oranges
1 Meyer lemon
2 tbsp finely shredded fresh mint
8 - 10 strawberries sliced
---
STEPS ~
Cook raw whole cane sugar in water in a small saucepan over moderate heat, stirring until dissolved.
Remove from heat and cool completely.
While syrup cools, cut peel, including all of white pith, from fruit with a sharp knife.
Cut segments free from membranes and put segments in a bowl.
Add syrup and mint to strawberries in bowl and stir gently to combine.

~ Makes 8 servings.


---
Recipe created by Carla Delangre