Sparkling Flower of the Ocean®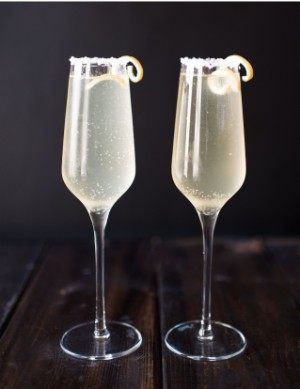 INGREDIENTS ~
1 ounce reposado tequila
1/2 ounce elderflower liqueur
1/2 ounce orange liqueur
Juice of 1/2 lemon
1 pinch of Flower of the Ocean®, plus extra to rim glass
Chilled sparkling white wine, such as Prosecco
Agave nectar
Hibiscus flower and lemon peel for garnishing
---
STEPS ~
To cocktail shaker, add 5 ice cubes, tequila, elderflower liqueur, orange liqueur, lemon juice, and a pinch of salt .
Coat rim of chilled coupe glass with agave nectar and dip in sea salt.
Add hibiscus flower to bottom of glass.
Shake and strain cocktail into prepared glass and top with sparkling wine.
Garnish with lemon peel.

~ Makes 2 servings.


---
Recipe created by Sherry Ricci from New York.