Sesame Mushroom Nut Pate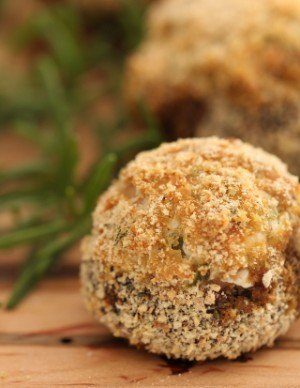 INGREDIENTS ~
3 tablespoons butter or olive oil
1 1/2 pounds sliced white or cremini mushrooms, roughly chopped
1 medium sweet vidalia or Spanish onion, peeled and cut into 1-inch chunks
2 cloves garlic, chopped
1 cup toasted walnut pieces
3 cold hard boiled eggs cut into chunks
Light Grey Celtic Sea Salt® and Selina Naturally® Organic Black Peppercorns ground to taste
2 tablespoons smooth peanut butter
2 tablespoons fresh parsley, minced
1 teaspoon Celtic Sea Salt® Original Toasted Sesame Seed
2 teaspoons sesame oil
---
STEPS ~
Melt butter over medium heat in a large skillet.
Add onion and garlic then sauté for 5 minutes until translucent.
Add mushrooms and cook until liquid evaporates and mixture is dry, be sure not to burn.
Set aside to cool completely.
Transfer cooled sautéed mixture, walnuts, eggs to a food processor.
Process with on-off pulses until combine and add the sesame seeds and salt and pepper to taste.
Next add peanut butter and parsley and pulse until well combined but still chunky.
Serve at room temperature with pita bread or Ocean Omega Flax Crackers.
Drizzle with sesame oil to finish.

~ Makes 4 servings.


---
Recipe created by Lily Julow from Georgia