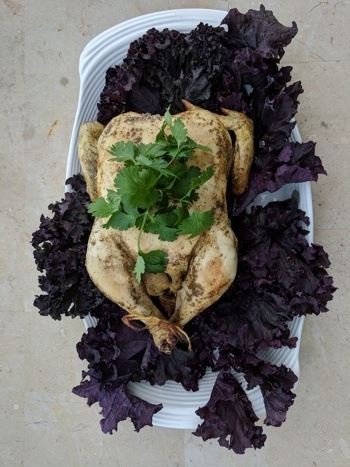 STEPS (Roasted All Purpose Chicken)
Preheat oven to 450 ℉.
Coat a 3-4 pound chicken skin with coconut oil and generously season with All Purpose Seasoning.
Stuff the chicken cavity with the garlic.
Place the chicken, breast side down, on a rack in a roasting pan.
Roast 20-30 minutes in the preheated oven until done.
Enjoy!
---
All Purpose Seasoning is a delicious way to add gourmet flavors to every dish. The combination of herbs and a hint of chili flakes is perfect for poultry, beef, stir fries, potatoes, vegetables, squashes and more! Using only organic, high quality ingredients and just a hint of Celtic Sea Salt®, this is the perfect addition to your spice collection. You can find more recipes and suggested uses on our website and Social Media Pages.
Also, be sure and check out our other seasonings including: Mexican Fiesta, Lemon Pepper and more on our website!