Organic Smoked Applewood Seasoned Celtic Sea Salt ® Blend
Organic Applewood Smoked Seasoned Celtic Sea Salt® Blend (3.4 oz)
Inspire the chef (or grill master) in all of us!
---
Our popular smoked Salt is an aromatic and flavorful sensation that will excite your taste buds. Tended for 60 hours over a slowly smoldering fire, the salt is full of the sweet and smokey flavor of orchard-grown, Red Rome Beauty applewood. Try it in a rub for your next barbecue, or mix with potato or tuna salad. Organic Applewood Smoked Seasoned Celtic Sea Salt® Blend brings the taste of outdoor cooking to any dish!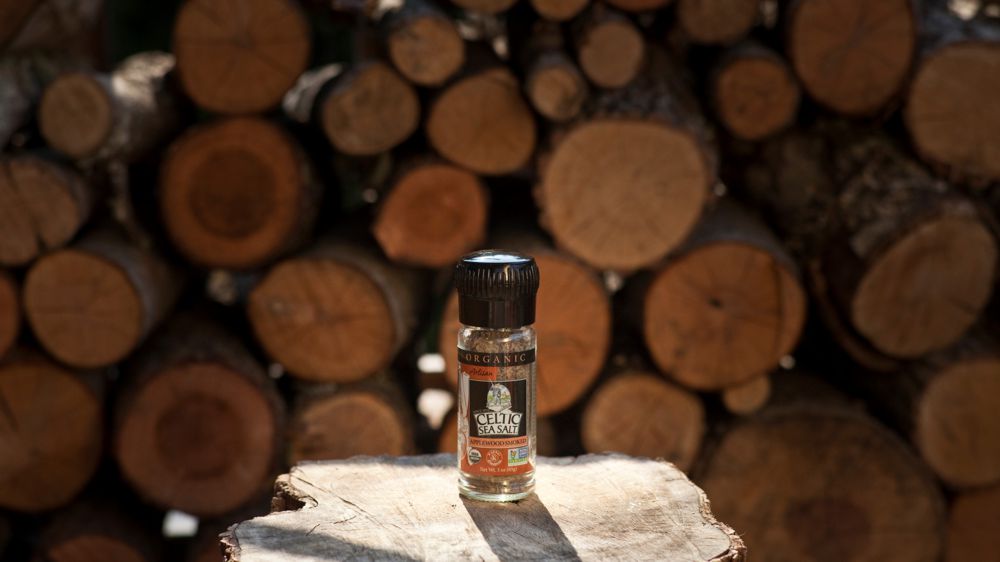 ---
"As a chef, I am always looking for ways to be creative without sacrificing the integrity of the ingredients. At Selina Naturally®, it is always our priority to offer products that are supportive nutritionally and also bring fun and flavor into the kitchen, as this is part of improving quality of life. The harvesting and production methods align well with who we are as a company. We are excited to share these new seasoned blends and to support organic and family farming." ~ Carla Delangre
Certified organic by CCOF.
If you are looking for iodine support, please order S-CVEG, our gourmet iodine seaweed seasoning.
---
Detailed Information
Ingredients:
Celtic Sea Salt®, Organic Applewood
Size:' 3.4 oz (96g)

---
---