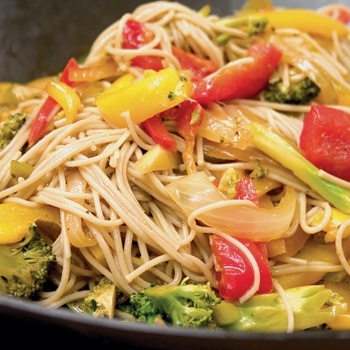 INGREDIENTS ~
---
STEPS ~
Soak the noodles in hot water for ten minutes.
Slice the red and yellow bell peppers.
Cut 2 heads of broccoli cut into chunks.
Slice the onion.
Sauté vegetables in coconut oil (unscented) until tender. Add Celtic Sea Salt® Brand and pepper to taste.
Then sauté the veggies and noodles together with apple cider vinegar and olive oil. Optional...add hot sesame oil to taste.
---
Recipe created by Carla Delangre.