Makai Pure® Deep Sea Salt Sweet Potato Hummus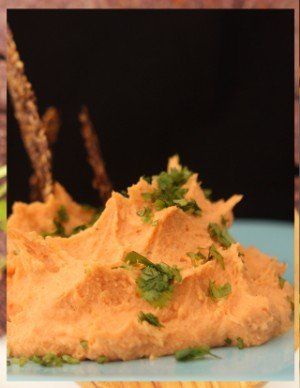 INGREDIENTS ~
1.5 pounds sweet potatoes, peeled and chopped into large chunks
1/2 cup tahini
1 scoop of pure bone broth protein or homemade bone broth
2 large garlic cloves
1/4 cup lime juice
2 tablespoons lemon juice
1 teaspoon Makai Pure® Deep Sea Salt
1/2 teaspoon Selina Naturally® Organic Peppercorns, ground
1/2 cup cilantro, for garnish
---
STEPS ~
Chop the sweet potatoes into large chunks and add to a pot of boiling water.
Let the sweet potatoes boil for 30-40 minutes until they are soft.
Drain the water and sweet potatoes throw a metal sieve.
Add the sweet potatoes to the food processor with tahini, garlic, lime and lemon juices, salt and pepper. Purée the ingredients until smooth.
Refrigerate covered in until cooled then garlic with olive oil and cilantro to serve.

~ Makes 4 servings.


---
Recipe created by Jordan Rubin from California. Founder of Garden of Life and Get Real Nutrition