Kissed by the Celtic Sea Cocktail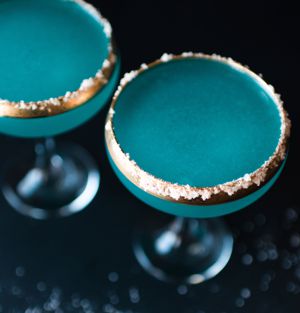 INGREDIENTS ~
1 ounce tequila (gold or silver)
1 ounce vodka
1 ounce Peach Schnapps
1 ounce Blue Curacao
4 ounces Sweet and Sour
Twist of lemon
---
STEPS ~
Chill glass.
On a small plate add salt then in another small plate pour the peach schnapps and dip the chilled glass into the peach schnapps to coat the rim.
Then dip the rim into the salt.
In a cocktail shaker add tequila, vodka, Peach Schnapps, Blue Curacao and sweet and sour and a few ice cubes.
Shake several times then pour through a strainer into the prepared rimmed glass.
Garnish with a twist of lemon. Serve cold.

~ Makes 2 servings.


---
Recipe created by Kellie Braddell.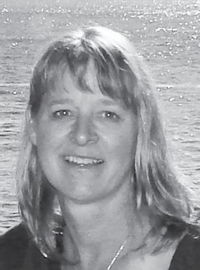 I'm a bartender by trade but a cook at heart. I first learned about Celtic Sea Salt® while dining at a friend's house and I've been using it ever since.
It is pure, wholesome and delicious. I find it to be far superior to other sea salts that I have tried in the past. Now, I not only use it in my cooking but I also use it when making special cocktails. I'm so very grateful for that dinner at my friend's house.