Kettle & Fire Chicken Bone Broth 1 pack
Our bone broth is:
Loaded with amino acids, collagen, and proteins that heal leaky gut and improve joint and skin health
Made with organic chicken bones
Made with organic vegetables and herbs
Simmered for 20+ hours
Free of all hormones, antibiotics and artificial ingredients
Gluten-free, Non-GMO, Organic, Dairy-free and Soy-free
Each carton of bone broth contains about 2 servings (16.9oz) of collagen-rich goodness.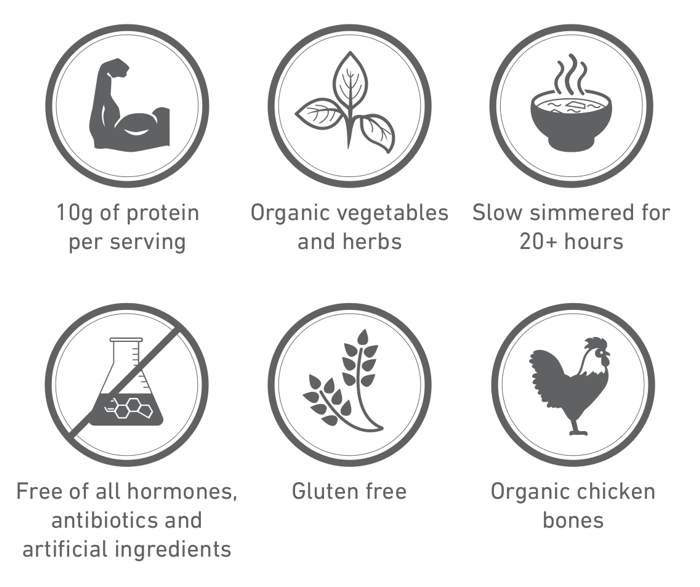 If you're new to bone broth, we recommend drinking 4-8oz a day, at least 3x per week to experience all the benefits. We recommend ordering 6 cartons to start with.
Our broth is made with the following premium ingredients:
Chicken Bone Broth (Filtered Water, Organic Chicken Bones, Organic Apple Cider Vinegar)
Chicken Broth
Organic Celery
Organic Roasted Poblano Pepper
Organic Green Pepper
Organic Onion
Organic Carrots
Organic Garlic
Organic Scallions
Organic Tomato Puree
Organic Herbs (Parsley, Thyme, Rosemary, Basil)
Organic Spices
Sea Salt
---