Celtic Sea Salt ® Set of 5 (Cinco) Seasoned Salts
A 30% discount!
We've gathered our Celtic Sea Salt® Seasoned Salts products into this package of our best suggestions for a wide variety of uses. Whether you're just starting a healthy kitchen, changing your diet to a healthier one, or are looking for a thoughtful and convenient gift idea, we've thought of you!
Package contains:
Bouquet™ Herbes De Provence Celtic Sea Salt 2oz Glass Jar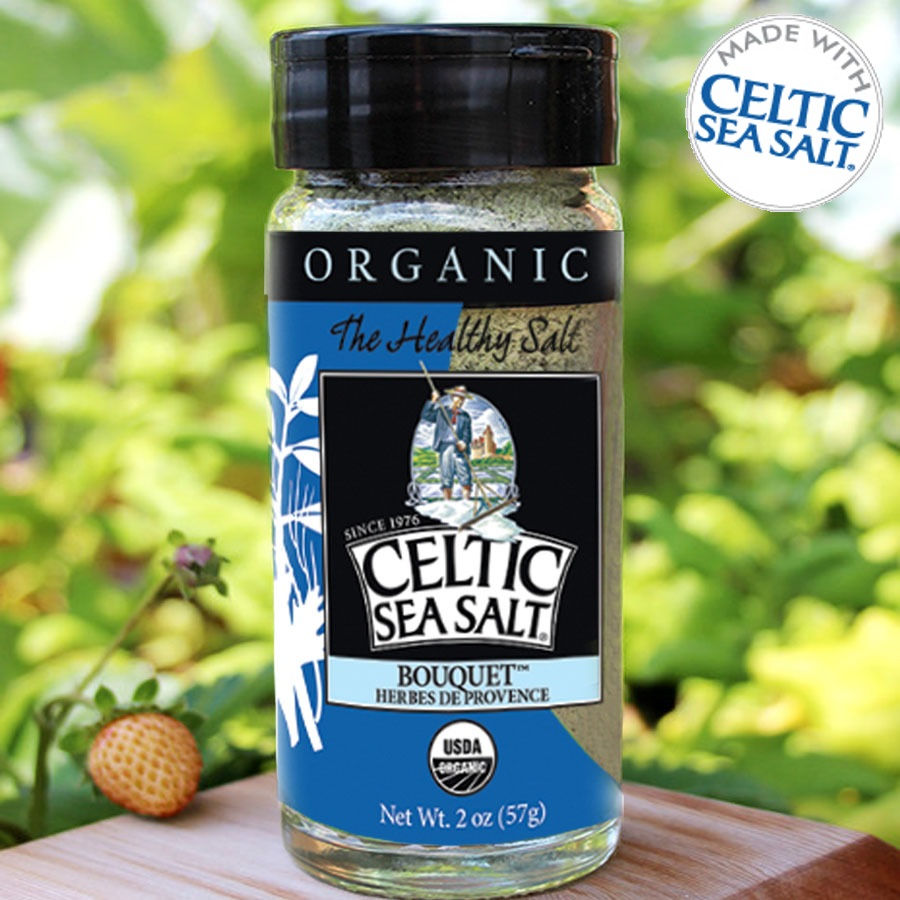 Celebrating the signature flavors of Europe, this aromatic seasoning combines premium Celtic Sea Salt® with a classic medley of Provencal herbs.
Add it to foods before or during cooking, or mix with oil prior to cooking as to infuse the flavor into the cooked food.
Use in place of traditional salt, enriching foods for a classic Mediterranean flavor.
Organic Celtic Sea Salt® Garlic Salt (2.4 oz)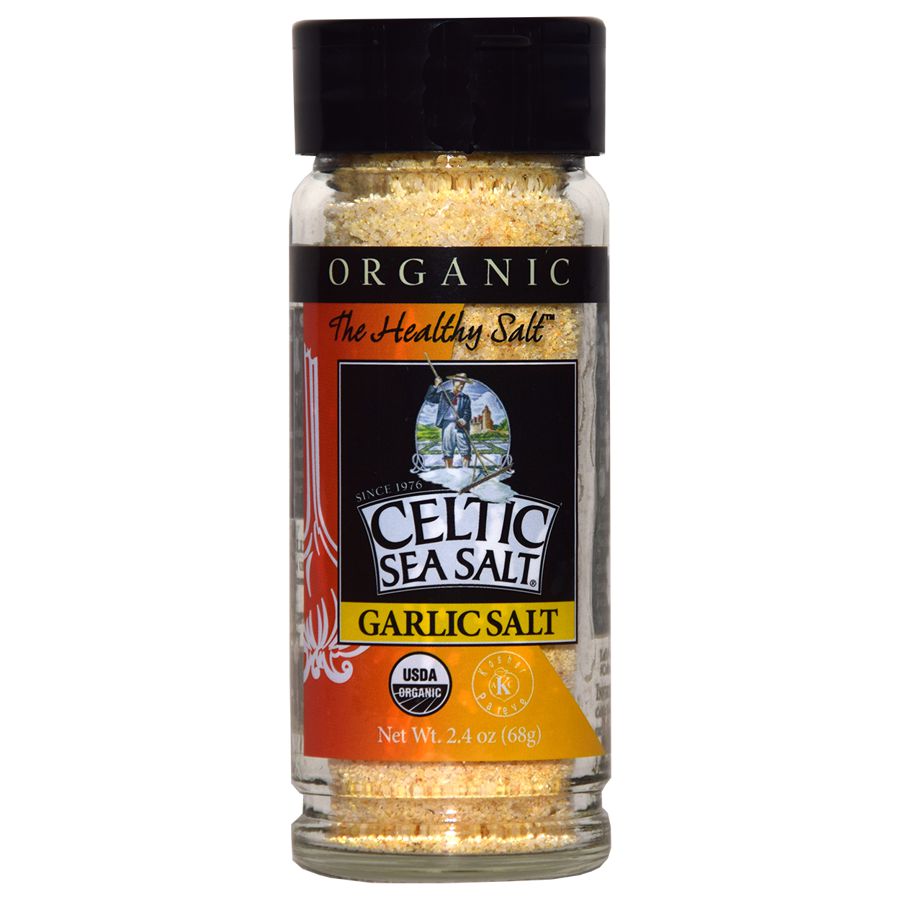 Garlic is a triple-whammy: it's antibacterial, antiviral and antifungal. Garlic is a wonderful seasoning to add aroma, taste, and added nutrition to your dishes. It is one food that you should be eating every day.
Use Celtic Sea Salt® Garlic Salt in place of salt in cooking or at the table.
Organic Smoked Applewood Seasoned Celtic Sea Salt® Blend

Our popular smoked Salt is an aromatic and flavorful sensation that will excite your taste buds. Tended for 60 hours over a slowly smoldering fire, the salt is full of the sweet and smokey flavor of orchard-grown, Red Rome Beauty applewood.
Organic Applewood Smoked Seasoned Celtic Sea Salt® Blend brings the taste of outdoor cooking to any dish!
Organic Celery Seasoned Celtic Sea Salt® Blend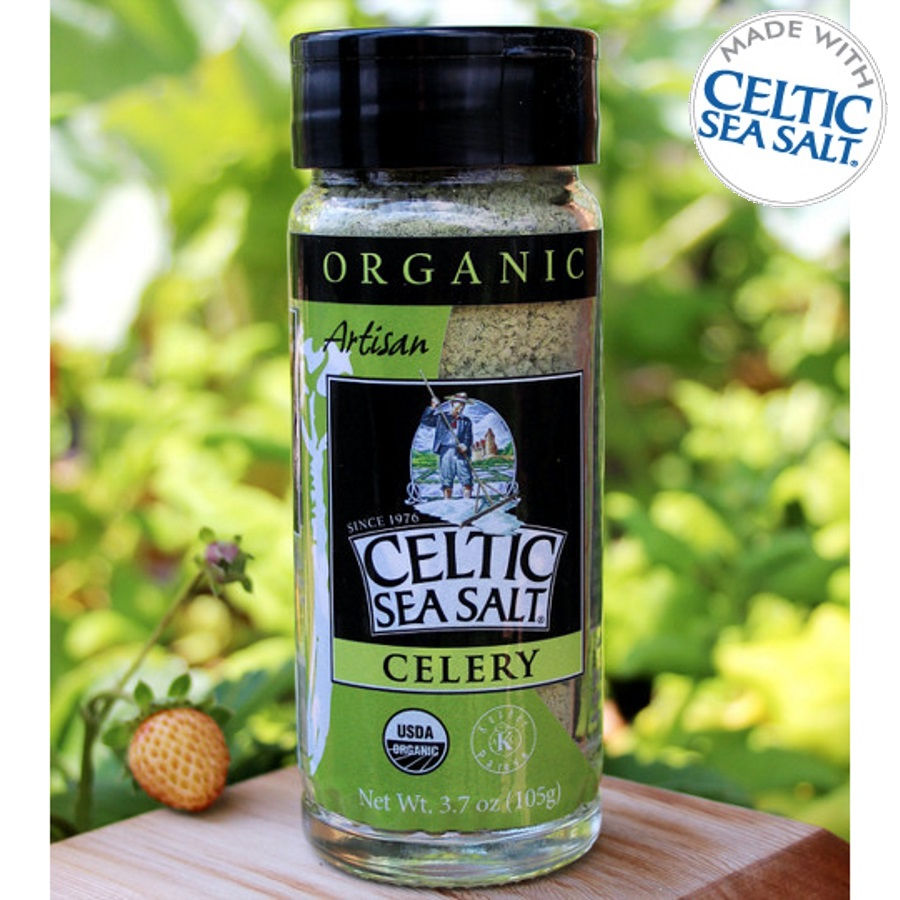 Celery salt is an old-fashioned, American classic with timeless appeal. Our Celery Salt is made from armloads of fresh, bright green, organic celery, grown especially for its leaves and seeds, and harvested at the peak of flavor intensity.
Works great on the rim of a Bloody Mary glass or for Bloody Mary celery salt.
Organic Rosemary Seasoned Celtic Sea Salt® Blend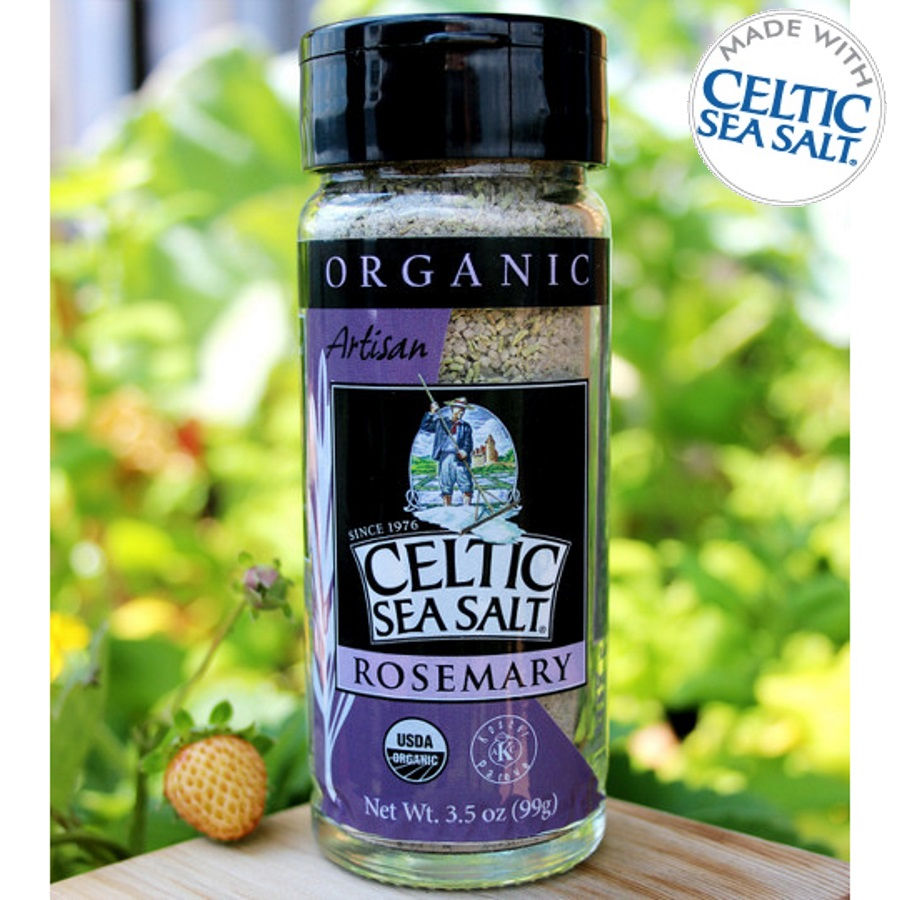 Rosemary Salt is a versatile, classic, savory herbal flavoring that is perfect as a rub, used in an oil-based marinade, or with a butter paste for poultry, beef or pork.
Use as an everyday addition to egg dishes or roasted vegetables, or during the holidays with poultry and stuffing to bring a wonderful aroma to your cooking.
"As a chef, I am always looking for ways to be creative without sacrificing the integrity of the ingredients. At Selina Naturally®, it is always our priority to offer products that are supportive nutritionally and also bring fun and flavor into the kitchen, as this is part of improving quality of life. The harvesting and production methods align well with who we are as a company. We are excited to share these new seasoned blends and to support organic and family farming." ~ Carla Delangre
Certified organic by CCOF.
If you are looking for iodine support, please order S-CVEG, our gourmet iodine seaweed seasoning.
---
Detailed Information
Ingredients:

Bouquet™ Herbes De Provence Celtic Sea Salt Glass Jar
Size:2 oz
Celtic Sea Salt® Garlic Salt
Size:2.4 oz
Organic Smoked Applewood Seasoned Celtic Sea Salt® Blend
Size:3.4 oz
Organic Celery Seasoned Celtic Sea Salt® Blend
Size:3.9 oz
Organic Rosemary Seasoned Celtic Sea Salt® Blend
Size:3.7 oz

---
---