Carico Global Mushroom Coffee Ground 12 oz
Smallholder farming from Bugisu region in eastern Uganda; our coffee is grown inter-cropped naturally with the latest ecological biodiversity methods and hand sorted to specialty grade.
CARICO Ugandan Arabica Coffee and Liquid PHI 14 Mushroom Blend Powder Cert. Org. produce Mushroom Coffee.
Benefits of 14 different mushrooms:
Our combination of mushrooms and CARICO coffee is rich in 1,3 and 1,6 arabinoxylans, glycoproteins and triterpenes antioxidants. Blended to perfection with a single origin AAA Bugisu Arabica coffee poly-farmed in volcanic ash, washed before being dried on raised African beds. This mushroom coffee mix neutralizes the chemistry of coffee whilst allowing the brew to keep the benefits that acidity brings to the taste and properties of a warm cup of coffee. Mushroom coffee allows your stomach to process the coffee and bolster that great feeling with the health-enhancing properties of both ingredients. Mushroom coffee doesn't just pack enough energy to fuel your daily needs, but it does so without as much caffeine as regular coffee.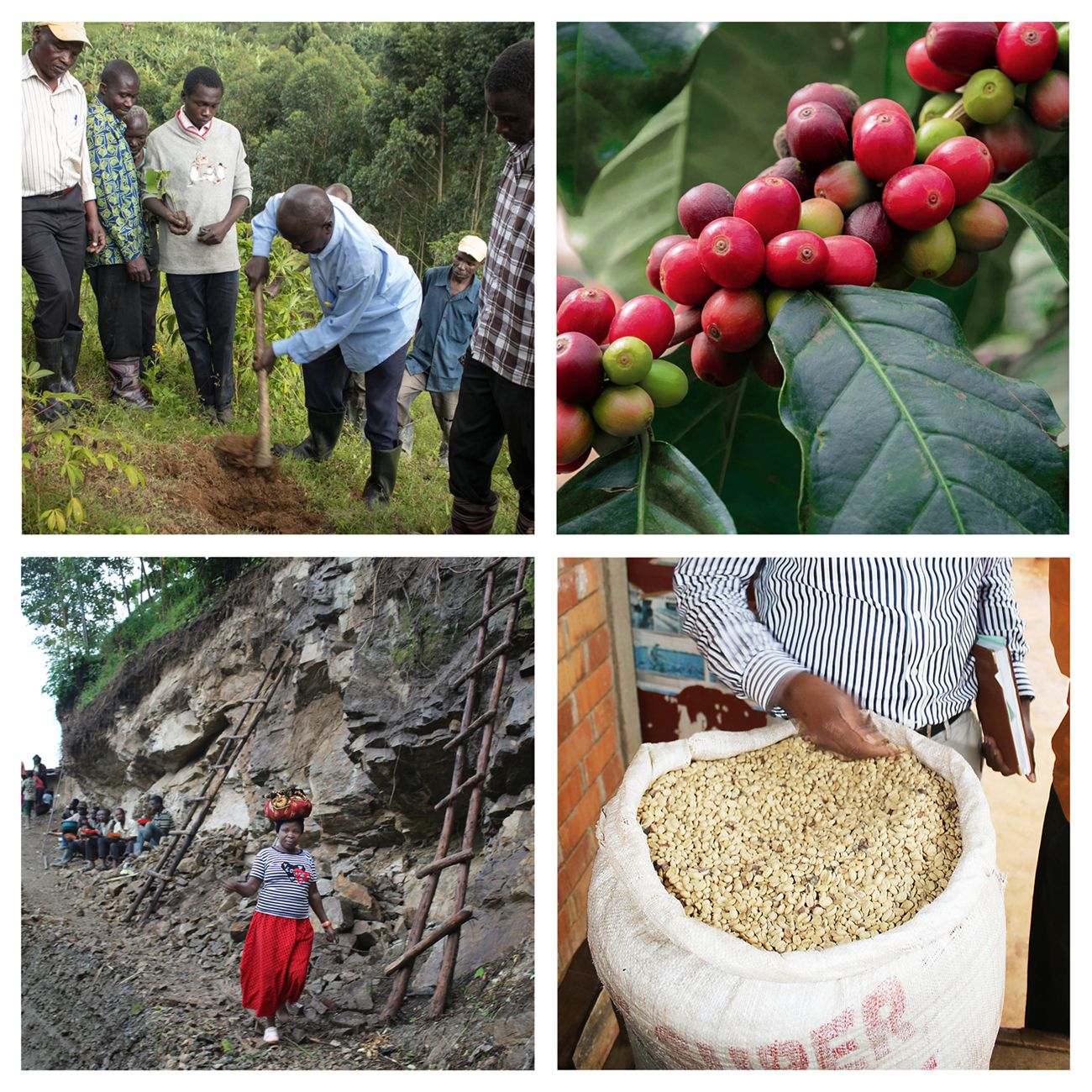 Detailed Information
Organic Reishi*** __________________200 mg *
Organic Cordyceps** ______________200 mg *
Organic Chaga***__________________200 mg *
Organic Mesima**__________________200 mg *
Organic Lion's Mane***______________200 mg *
Organic Turkey Tail** _______________120 mg *
Organic Maitake** _________________120 mg *
Organic Shiitake** _________________120 mg *
Organic Blazei**___________________120 mg *
Organic Poria** ___________________120 mg *
Organic Agarikon**_________________100 mg *
Organic Suehirotake** ______________100 mg *
Oyster Mushroom** _______________100 mg *
Organic True Tinder Polypore** ______100 mg *
USDA Certified Organic Grown in the USA.
No Imported Mushrooms in our Products.
No Fillers. Full Spectrum Mushroom Powder.
Certified Kosher.
* Daily Value not established.
** Activated mushroom preparation of mycelium.
*** Activated mushroom preparation of mycelium and
fruiting body.
Other ingredients: organic myceliated brown rice.
Per (1) 6oz Cup servings:
1Gram of 14 Mushrrom Powder / 10 Grams of Coffee
---